Approved by the Shaw Family
" I think I was desperately in love with Robert Shaw, he was just magic."
Captain Dan Tempest was an ex-pirate who received a pardon from the King and turned privateer after his stronghold of New Providence was taken over by Crown soldiers. Tempest and Lt. Beamish, the Crown-appointed deputy governor, were uneasy allies, fighting the Spanish privateers who were ravaging the Caribbean.





Executive Producer: Hannah Weinstein





Producers: C.M. Pennington-Richards, Sidney Cole and Ralph Smart





Also starring Brian Rawlinson, Peter Hammond, Paul Hansard, Wilfred Downing and Jane Griffiths





Released by Sapphire Films and ITC Entertainment for ITV





Episode Running Time: 25 minutes





Episodes: 39





Air Dates: 19th September 1956 - June 12th 1957





Location(s): Falmouth, Cornwall, Nettlefold Studios and Twickenham Studios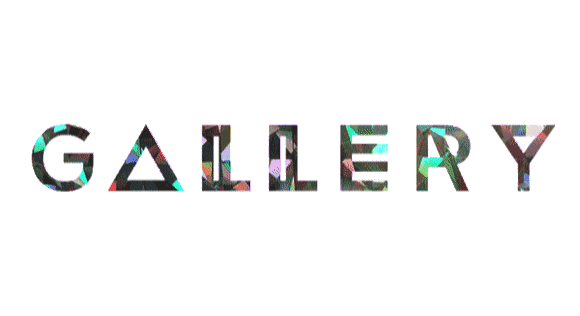 Carry On legend Sid James stars as Chantey Jack in this clip from The Buccaneers alongside Robert.
Pilot episode "Blackbeard". Due to scheduling conflicts Robert missed the first two episodes.
The second episode "The Raider". Robert didn't appear until episode 3 onwards.
2023 Trailer from Talking Pictures TV.
Promotional
Material
Captain Dan Tempest




October 3rd 1956
Dan Tempest's war with Spain




October 10th 1956
The Wasp




October 17th 1956
Whale Gold




October 24th 1956
The Slave Ship




October 31st 1956
The Ladies




November 14th 1956
The Surgeon of San Rojo




November 21st 1956
Gunpowder Plot




November 7th 1956
Before the Mast




November 28th 1956
Dan Tempest and the Amazons




December 5th 1956
The Articles of War




December 12th 1956
The Hand of the Hawk




December 19th 1956
Marooned




December 26th 1956
Gentleman Jack and the Lady




January 2nd 1957
Mr. Beamish and the Hangman's Noose




January 9th 1957
Dead Man's Rock




January 16th 1957
Blood Will Tell




January 23rd 1957
Dangerous Cargo




January 30th 1957
The Return of Calico Jack




February 6th 1957
Ghost Ship




February 13th 1957
Conquistador




February 20th 1957
Mother Doughty's Crew




February 27th 1957
Conquest of New Providence




March 6th 1957
Hurricane




March 13th 1957
Cutlass Wedding




March 20th 1957
The Aztec Treasure




March 27th 1957
Prize of Andalusia




April 3rd 1957
Dan Tempest Holds an Auction




April 10th 1957
The Spy Aboard




April 17th 1957
Flip and Jenny




April 24th 1957
Indian Fighters




May 1st 1957
Mistress Higgins' Treasure




May 8th 1957
To the Rescue




May 15th 1957
Instrument of War




May 29th 1957
Pirate Honour




June 5th 1957
Printers Devil




June 12th 1957
Brian
Rawlinson
(1931 - 2000)
Peter
Hammond
(1923 - 2011)
Wilfred
Downing
(1937 - )
Jane
Griffiths
(1929 - 1975)
Paul
Hansard
(1922 - 2013)
Aimed mainly at children, this was Robert's breakthrough as a lead actor on television, though at the time it did little to advance his career.

The stories are entertaining enough and still hold the attention 60 years on and Shaw plays Dan Tempest with full chested bravado. There's nothing subtle about any of this but the ensemble cast are solid and approach the work with energy and fun.

Shaw was in his element with the sword play but found the filming gruelling and not particularly rewarding from an artistic standpoint.

All 39 episodes suffer a bit from being mainly studio-bound but it's interesting to see the galaxy of famous faces crop up in roles of varying sizes in the infancy of their careers.
The Buccaneers was a 1956 Sapphire Films television drama series for ITC Entertainment, broadcast by CBS in the US and shown on ATV and regional ITV companies as they came on air during the infancy of ITV in the UK.Starring Robert Shaw as Dan Tempest, the series, aimed at children, followed the adventures of Tempest and his crew of former pirates as they made their way across the seven seas in Sultana.
This series was one of several swashbuckling adventure series produced during this period by or for Lew Grade's ITC.The series ran for 39 half-hour black-and-white episodes and was produced by Hannah Weinstein and Sidney Cole for Sapphire Films Limited. The episodes were made at Nettlefold Studios at Walton-on-Thames using two studios with seven or eight standing sets.
A real schooner was based at Falmouth, Cornwall and a faithful reproduction of part of it in a studio corner. Rupert Evans, stunt artist, former army teacher of physical training taught Robert Shaw fencing. The series was set in the Port of Nassau in New Providence in 1722.
Sources report that Robert Shaw was unavailable for the first few episodes, but nevertheless shooting went ahead without him. In the majority of episodes, he is listed as "With" rather than "Starring" in the title sequence, for reasons that are open to speculation.
While The Buccaneers did display some stirring, full-blooded moments in its under-the-skull-and-crossbones saga, the buffoonish behaviour of its would-be cutthroat types often tended to test viewers' patience.

The series was hailed as "one of the most exciting romantic discoveries of the year". With its 'a-roving' theme song, The Buccaneers was reputedly television's first pirate series and was also unusual in that its lead character did not appear until the third episode – the first two being devoted to setting the scene.

The first three episodes of the series were made at Nettlefold Studios in Walton-on-Thames before production moved to eight permanent sets at Twickenham Studios for episode four onward.
​
The sea sequences were filmed off Falmouth by a second unit and the ship featured was a show-business veteran, having already played the part of the Hispaniola in Disney's Treasure Island (1950) and the Pequod in John Huston's Moby Dick (1956).
​
The small budget meant members of the supporting cast often appeared as two different characters in the same episode.