Approved by the Shaw Family
"He was an immensely stimulating person to be with."
Series 1 Episode 27

: Bury The Dead
NATO agent Tony Costello is killed in a car crash while investigating a case of gun running. John Drake flies to Sicily to investigate and finds Costello's girl friend who is convinced it was murder. Before the case is solved, Drake discovers that you can bury the dead more than once.
​
Directed by Clive Donner
​
Written by Brian Clemens and Ralph Smart
​
Also starring Patrick McGoohan, Beverly Garland and Dermot Walsh
​
Released by ITC Entertainment for ITV
​
Air Date: May 7th 1961
​
Episode Running Time: 30 minutes
​
Location(s): MGM Studios Borehamwood, Portmeirion, Wales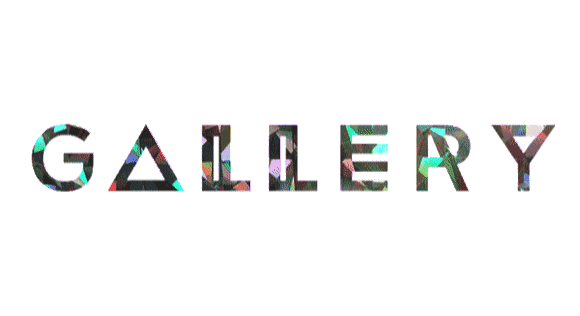 Iconic theme tune called "High Wire" by Edwin Astley and his Orchestra.
Dead Man Walks
January 13th 1962
An Affair of State
November 13th 1960
Promotional
Material
Patrick
McGoohan
(1928 - 2009)
Beverly
Garland
(1926 - 2008)
Dermot
Walsh
(1924 - 2002)
Another early TV appearance for Robert came in this landmark TV series. It's a good episode with an interesting storyline about a faked death and the action fairly rattles along under the solid directing of Clive Donner and the suave McGoohan is on top form.
​
If you're a Shaw fan the only gripe is that he only appears for about 5 minutes in the episode. Briefly at the beginning and then at the end when his character comes back from the dead. As ever Shaw is in brooding form as the disillusioned NATO agent Tony Costello who meets a sticky end in the finale.
​
Handsomely mounted and with a top notch cast, this is quality TV considering it's over 60 years old.
1 9 6 0 – 1 9 6 1 (UK)
39 x 30 minute episodes
1 9 6 4 – 1 9 6 7 (UK)
45 x 60 minute episodes
​
Patrick McGoohan starred as John Drake, a freelance spy working for NATO, covertly assisting governments wherever security breaches were suspected. His aim was to "preserve world peace and promote brotherhood and better understanding between people and nations", and he risked life and limb to achieve it.
He was highly competent, athletic, cool and sharp-witted. He was a man of few words who intensely disliked violence but often needed to tackle his enemies head-on.
​
At McGoohan's insistence, Drake never became involved with female company on an intimate basis and rarely involved in gunplay, preferring old-fashioned fisticuffs when faced with a fight.
​
McGoohan even turned down the title role in the James Bond movies on the grounds that the sex was unacceptable because he was married and a practising Catholic and felt the character of Bond was too immoral and wantonly violent.
​
This fast-paced series was created by Ralph Smart, who was also responsible for creating The Invisible Man, as well as making major contributions to other programmes from the ITC stable.
​
Danger Man made ex-chicken farmer McGoohan the highest-paid actor in Britain at the time, earning £2,000 a week.
​
By all accounts he was not the easiest of people to work with though; First, he wanted to direct Danger Man, then produce it, and then write it. He even insisted on re-writing the music for one episode.
​
Two years after the initial half-hour episodes had ended in 1962, the producers were spurred back into action by the success of the first Bond movies.
​
Drake was recast in a new, hour-long series, as a member of the British Secret Service – a Special Security Agent working for MI9.
This time he also had an immediate boss, Hobbs (Peter Madden), and – inspired by James Bond – used an increasing array of electronic gadgets, including tiepins that were cameras, cherries containing tiny microphones, and electric shavers which cunningly doubled as tape recorders.
​
The series was transmitted on the CBS network in America under the title Secret Agent. The American broadcasts also changed the show's theme tune to Johnny Rivers' famous Secret Agent Man.
​
Two 60-minute colour episodes were filmed in 1967 for a projected fourth season, which was abandoned when McGoohan became involved in his next TV project, The Prisoner.
​
​
Tony Costello, an agent colleague of Drake's, dies in a motor crash. Accident or murder? Drake heads out to Sicily to investigate ….
​
Drake's first port of call is the police, where the Captain (Paul Stassino) acts in such a shifty fashion that he might as well have just confessed on the spot. Stassino is also saddled with a fake-looking moustache which is more than a little distracting.
​
Jo Harris (Beverley Garland) claims to be a friend of Tony's (his fiancée in fact). It's left dangling for a short while as to whether she's on the side of the angels or not (it turns out that she is). That seemed a little unlikely early on though, after Drake takes her to investigate the site of the crash. No sooner has he begun searching through the undergrowth than a shotgun pokes out through the bushes and nearly causes him a mischief.
​
Since Jo was the only one who knew of Drake's intentions, it's a remarkable stroke of luck that the shooter was in the right place at the right time. That appears to be Hugo Delano (Dermot Walsh), who pops out of the bushes with a shotgun, although oddly Drake investigates his weapon and seems happy that it wasn't fired. So was there a second person also waiting in the undergrowth with a loaded gun on the off chance Drake would come calling? Maybe, although that makes even less sense.
​
This is only a small niggle though and the rest of the story proceeds smoothly. We don't know why Tony was killed or exactly what the Captain and Delano are up to until the closing few minutes and this sense of mystery is a definite plus.
​
As are the arrival of Patrick Troughton and George Murcell as Bart and Bruno, two street toughs with orders to get Drake into trouble so that the Captain will have an excuse to lock him up for a few days. Troughton, using his one size fits all foreign accent, is maybe a little out of his comfort zone but Murcell has an imposing persona which works well in one of the episode's key scenes.
​
Bruno, increasingly frustrated that all his attempts to provoke Drake into a bar-room brawl have failed, smacks him hard around the face several times (Drake simply soaks up the punishment). McGoohan doesn't have to do much here, but it's the way he doesn't do it that's so impressive. Of course Drake could have simply walked away to, but maybe he was enjoying playing a game of psychological warfare with his opponents.
​
Previously, I've drawn attention to a few episodes which have been somewhat on the predictable side. So credit where credit's due, I have to admit that the key twist of Bury the Dead (Costello faked his death) wasn't something I saw coming. The gun-running scheme that Costello, Delano and the Captain are involved in isn't terribly interesting, but the final five minutes of the story still pulsates.
​
First you have Robert Shaw's performance as Tony Costello. His screen time might be limited, but his star quality is evident. The confrontation between Drake and Costello (McGoohan getting the chance to show a rare spasm of rage, as Drake's controlled persona slips for a few seconds) and the unhappy reunion of Costello and Jo are both memorable moments.
The downbeat ending – a shellshocked Drake and Jo drive away – is also something that's appreciated.
​
Written by Ralph Smart from a story by Brian Clemens, Bury the Dead is a top-tier effort.