Approved by the Shaw Family
A Celebration of Mary Ure
(1933-1975)
​
Mary was an oscar nominated actress of distinction and was Robert's second wife. They were married from 1963 until her tragic death in 1975. They had four children together.
​
This page is dedicated to the memory of such a beautiful and talented actress who was taken from us far too soon.
Backstage with Robert during The Changeling 1961.
"It was a nightmare, though I don't feel guilty about Mary's death, and I can't take the blame for it. In one sense, it was a happy release for her because she was suffering from the early stages of a cancer tumour—unknown to anybody."
Eileen Mary Ure was born on February 18, 1933 in Glasgow, Scotland to civil engineer Colin McGregor Ure and his wife Edith Swinburne.
​
Colin's father, and Eileen's grandfather, was the prosperous flour merchant John Ure, who lived in the magnificent Leiper designed Cairndhu House in Helensburgh, and served for three years as the Lord Provost of Glasgow and was also the City's first chairman of the Health Committee.
​
Mary, as she was became universally known, spent her early years at her home with her parents in Kilcreggan before being sent away to school in York, attending the Mount, the UK's only Quaker Day and Boarding School for girls.
​
It was during the lead up to the Festival of Britain in 1951, that Mary was to find her calling. She was chosen to play the Virgin Mary in a major revival of the York Mystery Plays after a nationwide search. The play's producers, impressed with her performance sent her to study at the Central School of Speech Training and Dramatic Art in London.
​
Despite her first aspiration of wanting to return to Glasgow to teach drama, she was discovered by the impresario Hugh Beaumont whilst performing in Central School productions and in 1954 she made her professional stage debut in Manchester. Her London stage debut was to follow later that year when Mary was to star in Jean Anouilh's 'Time Remembered'.
​
It was in 1955 that Mary's star was to reach new heights. Whilst playing Ophelia, alongside Paul Scofield, in Hamlet at Stratford, her natural beauty and talent captured the attention of the Hungarian film making brothers the Kordas.
​
Scofield revealed that he detected an underlying frailty in Mary, stating 'She was completely enchanting and, on the surface so easy to get along with, but there was elusiveness about her, something unrevealed and dormant.'
​
Mary was offered a lead supporting role in the 1955 remake of Zoltan Korda's 1939 'Four Feathers', renamed 'Storm over the Nile' and directed by Terence Young, with the publicity posters featuring the credit "Introducing Mary Ure".
​
In 1956, Mary was offered a lead role that would make her name, and for a period lead to her becoming the new face of British Theatre. The role was Alison Porter, a reserved impassive wife, in the play 'Look Back in Anger' by the playwright John Osborne.
​
Mary had met Osborne earlier during a production of "A View from the Bridge". At first Osborne, was sceptical that Mary could play the part, but was persuaded by director, Tony Richardson, who believed that Mary's experience of Glasgow would suit the role.
​
Richardson's instincts proved sound and Mary made the role her own. Mary began an affair with Osborne, with the playwright leaving his first wife, Pamela Lane, shortly before the opening of the play. She married Osborne in 1957 and they set up home in a house in Woodfall Street just off London's Kings Road, a few hundred yards from The Royal Court Theatre, where the play had been staged.
​
In 1958, the play transferred to Broadway and Mary received rave reviews and a Best Actress Tony nomination, with one critic writing: "As the tormented wife, Mary Ure succeeds in retaining the pride of an intelligent young woman by filling her silences with unspoken vitality, by being alive and by glowing with youth in every sequence."
​
The marriage between Mary and John would only last five years with his extremely complicated love life, womanising, abusive behaviour and their differences of opinion on starting a family contributing greatly to the breakdown. It was also noted at this time that Osborne was beginning to resent Mary's growing dependence on alcohol.
​
Osbornе's cruelty was observed by the writer Doris Lessing, who watched as Mary was reduced to tears in a bistro by one of John's verbal attacks: 'I was there with somebody else and we attempted to defuse the situation, but he never let up for a second. He flayed her, quite like Jimmy Porter.'
​
The impending breakdown in her marriage, led Mary into an affair with the upcoming steely blue eyed actor Robert Shaw, who she had met in 1959. It is stated that whilst John was at least making some attempt to keep his affairs hidden, Mary was positively indiscreet with hers, going out of her way to leave correspondence from Shaw lying round the marital home for Osborne to discover.
​
It was also in 1959 that Mary transferred her portrayal of Alison to the big screen in the film version of 'Look back in Anger' starring Richard Burton and Claire Bloom. It was later suggested by Burton in his autobiography, that he and Mary had had a brief affair during filming.
​
In 1960, Mary Ure starred as Clara Dawes in the screen adaptation of DH Lawrence's 'Sons and Lovers' and was nominated for both a Golden Globe Award and Academy Award for Best Supporting Actress. As an interesting aside, Mary remains one of only two Scottish born women to receive and Acting Academy award nomination – the other being Helensburgh's Deborah Kerr.
​
Despite her success, her personal life was still an extraordinarily tangled web, as evidenced by the fact that whilst John was on holiday in the South of France with his mistress Jocelyn Rickard in 1961, Mary was giving birth to a son.
​
The child was Mary's son Colin Murray Osborne, named after her Scottish Father, and born on the 31st August 1961. Even though Osborne was named as the Father on the birth certificate, it was widely believed thought the child was Shaw's, and 24 months later he by formally adopted the young child. Osborne and Mary finally divorced in 1962 and she wedded Shaw on April 13th 1963 in secret in Buckinghamshire. Their honeymoon was spent in Istanbul where Robert was playing the vicious assassin Red Grant in the 1963 Bond film 'From Russia with Love.'
​
At the time, and away from a pretty volatile, and at times violent, home life, Mary's professional career had also started to settle down. Mary continued to star in a few plays in London during the 1960's, including Arthur Miller's 'The Crucible' and 'Duel of Angels' with Vivien Leigh.
​
Mary and Shaw would have four children together (eight in total including four from Robert's previous marriage to Jennifer Bourke) and everything appeared well, with Mary quoted as saying, "they enjoyed a gloriously loving, combative, thoroughly agreeable relationship."
​
In 1963, and after an absence of three years, Mary returned to cinema screens with a role in the Sci-Fi drama 'The Mind Benders' with Dirk Bogarde, followed by two films with her husband, 1964's 'The Luck of Ginger Coffey' and 1967's 'Custer of the West'.
​
This film was then followed by the role for which Mary is perhaps most associated with by the majority of cinema going audience. In 1968, Mary played a beautiful and gutsy allied agent in the block buster adaptation of Alastair MacLean's 'Where Eagles Dare' opposite Clint Eastwood and Richard Burton (apparently Elizabeth Taylor insisted on being on set to prevent Burton re-igniting his feelings for Mary) It was a box office smash but it was also to be Mary's last big screen role for five years.
​
Robert Shaw was fiercely protective, and some say jealous, of Mary, and he insisted that take a step back and concentrate on being a full time mother and wife. Mary didn't give up her career entirely but the demands of motherhood, she bore three children during this period, and her growing dependence on alcohol meant her career lapsed.
​
As her alcohol dependence increased, Mary tried to resurrect her career in 1973 appearing in what was eventually her final film 'A Reflection of Fear' with Shaw. Mary appeared dissipated and it was evident that she was unwell.
​
She attempted a return to Broadway in 1974 in The Phoenix Theatre's production of Congrieve's "Love for Love" but she was unceremoniously released after a disastrous Saturday matinee performance, being replaced by her understudy the then unknown Glenn Close.
​
The couple had by now moved to Ireland for tax reasons, but the cracks in their marriage continued, with Shaw having an affair with his secretary and Mary continuing to seek solace in alcohol.
​
In 1975 Mary took a leading role with Honor Blackman and Brian Blessed in the Don Taylor stage-play production The Exorcism, adapted from the classic horror film of The Exorcist (1973), it was to be Mary's last role in life. A few hours after it had opened on the London stage Mary Ure was dead.
​
Tragically, Mary died on Thursday 3rd April 1975. The circumstances of Mary's death led the sensational press to talk of a 'curse' on the production in which she was appearing.
​
It was her husband Robert Shaw, returning home from a break in filming, who discovered his wife dead in their Curzon Street home. At the time, there was much speculation that Mary had committed suicide.
Later, at the inquest the actual cause of her death was revealed as accidental death – a tragic combination of prescription drugs and alcohol.
​
Since the birth of her daughter, Hannah, six years earlier, and at the start of her break from the limelight, Mary had been on prescription medication for depression and often became careless with the dosage. On the night of her death, Mary had indulged in a few drinks at the play's opening night party and had arrived home to take some her prescription drugs – a combination that proved fatal.
​
Mary who had once been described as 'The Scottish Marilyn', who had ventured from the West Coast of Scotland to the world's greatest stages, was dead at just 42 years of age.
​
Of Mary's fairly brief and tragic life, John Osborne wrote poignantly: "Mary, whose destiny dragged her so pointlessly from a life better contained by the softly lapping waters of the Clyde".
​
Robert Shaw died three years later on 28 August, 1978 on a country road in Ireland of a heart attack.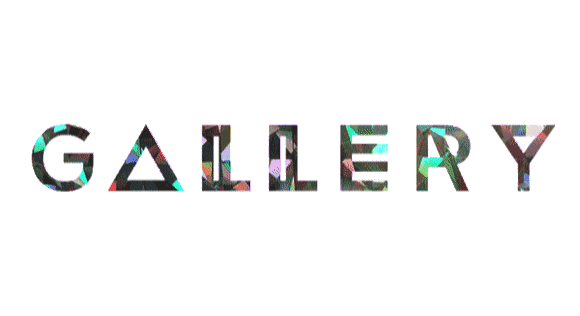 Mary Ure interview 1968 on the set of Where Eagles Dare
MOVIE AND TRAILER GALLERY
a reflection of fear 1972
the luck of ginger coffey 1964
Mary plays Liz Hamilton in this episode of Ironside from September 1973.
Obituary by Albin Krebs April 4th 1975
Mary Ure, a leading British stage and screen actress who won her first critical acclaim for "Look Back in Anger" in 1957 and an Academy Award nomination in 1961, died in London yesterday ony hours after opening a run in a new play, "The Exorcism." She was 42 years old.

Miss Ure's body was found by her husband, Robert Shaw, the actor and playwright, shortly after noon in the Mayfair apartment they had recently rented. She was pronounced dead on arrival at St. Georges Hospital. The police said that there were no suspicious circumstances, but that a routine coroner's investigation would be made.

Fellow actors in the supernatural thriller in which Miss Ure returned to the London stage said that she had been ill during rehearsals and had a severe case of first‐night nerves before Wednesday's opening performance.
​
Born in Glasgow, Scotland, an Feb. 18, 1933, Miss Ure was the daughter of Colin McGregor Ure, a civil engineer, and the former Edith Swinburne. She received her basic education at the Mount School in York, England.
​
Played Virgin Mary
​
At the age of 16, on the recommendation of the headmistress of Mount School, Miss Ure was chosen to play the Virgin Mary in a revival of the Cycle of Mystery Plays, which date from the Middle Ages. They were presented in York as part of the Festival of Britain in 1951.
​
The new producers, impressed with her talent, arranged for Miss Ure to study at London's Central School of Speech Training and Dramatic Art, where she stayed three years. Her professional stage debut came in 1954 in Manchester and that same year she was seen on a London stage for the first time as the star of Jean Anouilh's "Time Remembered."
​
Miss Ure's success was that twift, and it continued. She was Ophelia to Paul Scofield's Hamlet in 1955 and in the years to follow was seen on the British stage as Desdemona and Titania.
​
In 1956, while she was appearing in London, using a Brooklyn accent in Arthur Miller's "A View From the Bridge," Miss Ure met John Osborne, identified at the time as one of the British theatre's "angry young men," who had won attention with plays on themes that sometimes rudely questioned the traditional values of morality and patriotism. They were married shortly before Mr.Osborne's "Look Back in Anger" become a hit of the 1957 Broadway season.
​
In praising her performance in that play, Brooks Atkinson of The New York Times said, "As the tormented wife, Mary Ure succeeds in retaining the pride of an intelligent young woman by filling her silences with unspoken vitality, by being alive and by glowing with youth in every sequence." Miss Ure's performance in the 1959 film version of the play was similarly well‐received.
​
In 1961, Miss Ure appeared at the Royal Court Theater in London in Middleton's‐ "The Changeling" with Mr.Shaw, married and the father of four children. She bore their first child in September of that year, divorced Mr. Osborne the following year, and was married to Mr.Shaw in 1963. They had three more children.
​
Miss Ure and Mr.Shaw co-starred in the Broadway production of Harold Pinter's "Old Times" in 1971. Previously she had been seen in London, in the nineteen‐sixties, in Arthur Miller's "The Crucible" and in New I York co‐starring with the late Vivien Leigh in "Duel of Angels."
​
1961 Oscar Nomination
​
Miss Ure's Oscar nomination, in 1961, was for her role in "Sons and Lovers." Her other movies included "The Luck of Ginger Coffey" and "Custer of the West," both co‐starring Mr.Shaw, and "Where Eagles Dare."
​
Miss Ure was a strikingly beautiful woman with blond hair. Her eyes were a light blue, and her seemingly flawless skin had a porcelain paleness about it. She was a nonstop talker, with forceful, sometimes shockingly expressed opinions. She and Mr.Shaw enjoyed what she described last November as "a gloriously loving, combative, thoroughly agreeable‐to‐us disagreeable relationship."
​
In November of last year Miss Ure was discharged from the cast of a revival of Congreve's "Love for Love" only two days before it opened in New York. Her legal action against the director, Harold Prince, was submitted to arbitration, but no decision has been announced.
​
Critics in London, reviewing, "The Exorcism" yesterday, found Miss Ure the best thing to recommend it. "Back on the London stage after too long away, Mary Ure gives a nicely judged mixture of the mystical and the matter of fact, commented The Evening News.
​