Approved by the Shaw Family
Welcome to the world's only dedicated website to the Academy Award, BAFTA and Golden Globe nominated actor and award winning novelist and playwright Robert Shaw.
Born in Lancashire, England, father of ten children and a cinema icon, he was the most mesmerising actor to grace the screen. He will never be forgotten and neither will his films, books and plays. Beset with childhood demons and a ferocious will to win, Shaw was taken from us way too early and we can only imagine what might have been.
​
I have painstakingly trawled the archives and amassed an amazing collection of rare photographs, screenshots, newspaper articles, movies, TV shows, interviews, posters, voiceovers, trailers, soundtracks and production information charting every aspect of his life and career. It has indeed been a labour of love and is dedicated to Robert's children Colin, Ian, Hannah, Deborah, Penny, Rachel, Katherine, Thomas and Elizabeth.
​
I would also like to thank super fans Mary Lee and Jaye Smith for their support and without whom this website would not be possible.
​
This is an ongoing project so please feel free to get in touch with any new material that can be added.
Enjoy the site and keep coming back.
​
​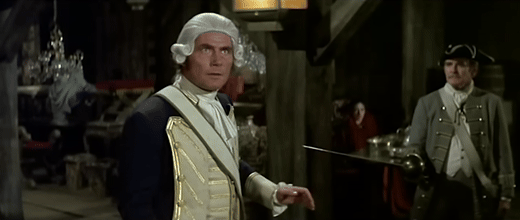 Click the logo to visit the
website of Robert's local pub.

"Robert Shaw is the largest personality I have ever
met on this earth".
Saturday September 30th 11.30am




Episode 21/39




"The Return of Calico Jack"
April 3rd 1975




August 28th 1978